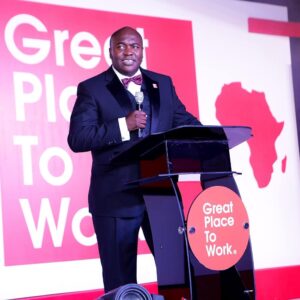 Kunle Malomo is the Chairman of MalomsyArt Africa. He also serves as Chief Executive Officer of People Productivity Solutions.
Kunle has twenty years experience in human capital strategy formulation and implementation, strategic partnering initiatives; executive learning programs; corporate restructuring, mergers and acquisitions; venture capital portfolio company management; best practice engagement development in sales force effectiveness; and technology innovation for mobile applications development and analytics.
Kunle served as Head of Growth Implementation Solutions practice of the West Coast US practice of Frost & Sullivan and led the firm's Innovation Consortium for the Oil & Gas industry. Kunle also served as CEO of a portfolio company of a $200 Million private equity firm in San Francisco. Kunle co-founded the first ever Africa based affiliate of the Great Place To Work Institute, which has now expanded operations to Nigeria, South Africa, Kenya and Cote D'Ivoire.
Kunle also co-founded a Wireless Middleware company which placed second in Morgan Stanley's National e-Business plan competition and later become Mobile Applications Technology
Kunle was selected as a Global Leader for Tomorrow by the World Economic Forum in Davos, Switzerland and recognized by Philadelphia Business Journal as one of its 40 under 40. Kunle serves as a volunteer entrepreneurship instructor and Dean of the Redeemer Business School North America. Kunle also guest lectured and evaluated student business plans in the Entrepreneurship in Africa course at Harvard University from 2014-2017.
Kunle has an MBA from The Wharton School, University of Pennsylvania where he won Henry Morgenthau and Shils Zeidman fellowships and WMY new venture competition; BSc Electrical and Electronic Engineering from OAU Ife-Ife Nigeria with a focus on Telecommunications Engineering; Completed Executive Educations programs at Harvard Business School in Corporate Restructuring Mergers & Acquisitions, Venture Capital and Private Equity; Financing High Technology Start ups at Stanford University, Re-inventing business strategy at MIT and Project Management at Oxford University UK. He has also completed over 100 paintings.